Disaster Recovery Phone Number 1-877-727-2226
The Bear Claw disaster recovery program provides access to a 24-hour property emergency response number in the event of damage or loss. We have dedicated teams that will be assigned to your property from the time of the initial event through the entire restoration process. Having our team provide a site assessment before the event occurs is key in facilitating effective response and restoration times.
Types of damage or loss could include:
Fire Damage
Hail/Wind Damage
Water Intrusion/Building Floods
 Mold Damage
Some of the services provided by our team include:
Emergency Dispatch and Response
Temporary Board up and Site Containment
Assisting in the Insurance Claim Adjustment
Code Upgrade Adjustments
Complete Construction Build back
Our insurance team includes an experienced group of project managers and several former insurance executives, which will ensure your claims are handled quickly and your property gets back to pre-event condition as soon as possible.
For more information on the services we provide, and to learn more about our customer loyalty program, please contact Dan Maddox at 816.260.7740 or email info@bccmconstruction.com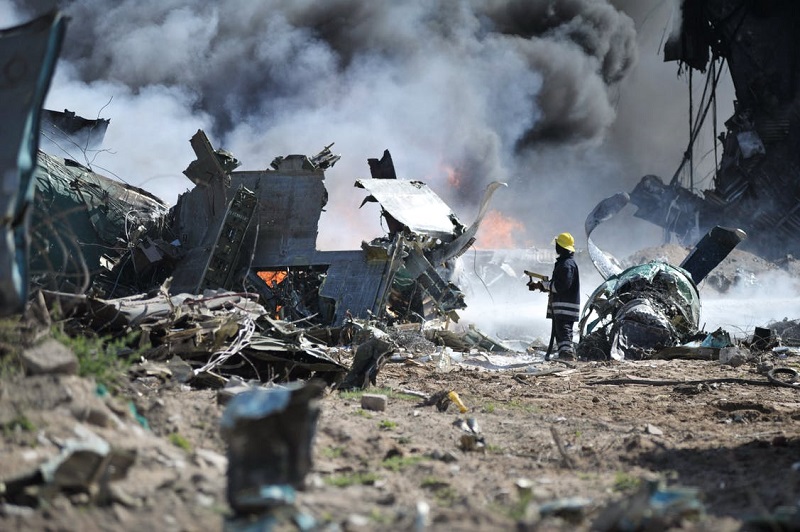 "On May 25, 2014, our furniture business had an electrical fire that caused extensive damage to our building and its contents. Although this was devastating, we were anxious to rebuild and met with Bear Claw to begin the process. Bear Claw was instrumental during the insurance claim; assisting with both technical expertise and a level of thoroughness that helped us get the full claim deserved. As is the case in a lot of reconstruction, the road was bumpy at times, but Bear Claw persevered. In the end, Bear Claw gave us a building that we are proud of now and will be proud of for many years to come. After having operated in our new building for a year, I can say Bear Claw has answered all my calls, always made meetings on time and stood behind their product. I am very happy with the quality of construction and professionalism from the entire BCCM  staff. From the entire Crowley family, I would like to say, 'We appreciate all your hard work and attention to detail. Thank you for helping us come back home.'"